Rotherham Pet Minding provides insured Dog Walking and home care for your dogs and pets!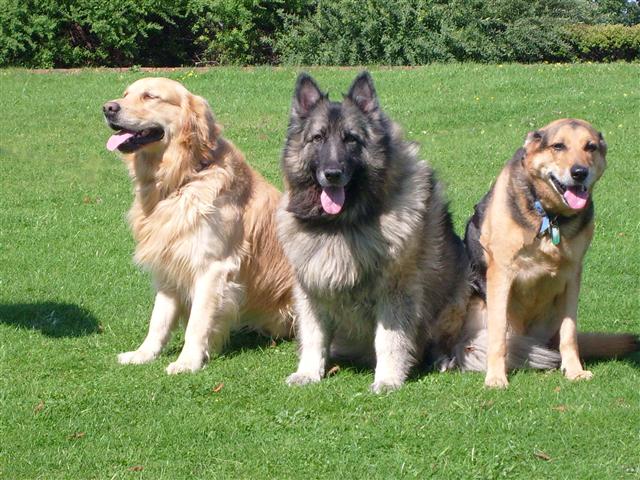 Riley, the golden retriever, he is a lovely dog from Worksop enjoying a day
out walking at Lakeside in Doncaster with our dogs Bonnie and Tasha, sadly both are no longer with us but they enjoyed a long happy life.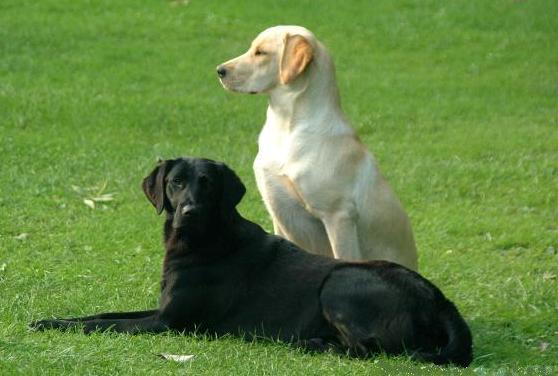 Cindy and Gemma are friendly pair of dogs from Sheffield and they
always enjoy their walk in the park.
Welcome to Rotherham Pet Minding Service, we are here to care for your pets when you are away on holiday, business, or at work, we can tailor the care we provide to meet your individual needs, caring for and exercising your pets whether they stay in your home or our home.
Rotherham pet minders was set up to provide a friendly, reliable Pet Minding service and pet care service for those dog and pet lovers that don't like the idea of locking their loved dogs up in kennels. When you go away on holiday, business or visit family and friends, it is often quite a worry as to what to do with your pets, you can leave your pets in our care with the knowledge that they will be well cared for, be happy, fed, walked and loved just as they would if you were at home.
The whole family loves animals and will be involved with the care of your pets and treat them just like part of our own family, your pet's safety and happiness means as much to us as it does to you.
We have grown up around dogs and other small pets and know how upsetting leaving your best friend in kennels can be; we began by caring for dogs and pets from family and friends, and have been looking after pets as a full time business since 2008.
Services
Dog walking whilst you are at work or away on holiday.

Pet care
in your home or our home.
Dogs prefer a structured life and daily walks are an important part of keeping your dog healthy and mentally stable. Dogs are natural walkers by instinct only allowing your dog to run round your garden doesn't satisfy their desire to walk and travel. Walking your dog daily as huge benefits and is a very important part of training; a daily walk will exercise your dog's body and mind. Walking your dog helps to prevent behavioural problems at home, because a bored dog with energy to spare will put its energy into less desirable activities. Walking stimulates the mind and a daily walk will help with your other training efforts. All dogs should be taken on daily walks, even the tiny dogs, the length of the walk will vary based on the size and energy of the dog, but all dogs should be taken on frequent walks. Dogs of all breeds that are taken for daily walks, and made to walk beside or behind the owner are less likely to be destructive, obsessive, have separation anxiety and dominancy issues, among many other behaviour problems. It's not always possible for a dog owner to walk their dogs on a daily basis and this is where we can help, we can walk your dogs whilst you are at work, away on business, out for the day or on your annual holiday. Boarding kennels tend to keep dogs locked up most of the day and this can lead to behavioural problems, stress and health issues for your dogs. We offer an alternative in which you pay for your dog to be cared for, walked, loved and mentally stimulated whilst you are away, instead of just paying for accommodation which leaves your dog locked up most of the time. We can do this by visiting your dog several times a day in your home, or if you prefer your dog can stay with use and live as one of our own pets until you return. Why pay for accommodation when you could just pay for care, exercise and mental stimulation, we can also feed your dogs at their usual time which also helps them to keep to their normal routine.
Most dog welfare organisations consider home boarding/sitting in which your pet is cared for in an home environment is preferable to boarding kennels. This is because confinement can be stressful for a dog and may leads to behavioural problems or stress related illnesses. A boarding kennel environment is very different to your home with lots of dogs barking, unfamiliar smells, lack of human contact, a change of routine, a lack of exercise and stimulation which could potentially mean a stressful experience for your dog.
We are CRB checked and fully insured.
Insurance provided by Cliverton.

Summary of cover.
Dog walking
Pet minding
Home care for pets
House sitting
Collection and delivery/pet taxi
Family members extension
Hazel road, Maltby, Rotherham, South Yorkshire S66 8BD | 01709 815016